2-Day Windy City Fun Trip Chicago
Day 1 You'll See:
Day 2 You'll See:
Chicago is full of some seriously fun entertainment and leisure opportunities throughout its iconic urban setting, and this 2-day trip was made to include as many of those as possible for your students to enjoy! This weekend getaway was designed to show your group nothing but a good time, packed full of the city's most iconic landmarks and entertainment hotspots. This trip isn't only fun for the kids either, everybody in your group is going to enjoy themselves as you all explore the lakeside Windy City.
On this trip your group will do it all, from spending an afternoon with the animals at the zoo to spending some serious relaxation time at the beach. You will get to play with Legos, see an evening improv show, and play around at the Navy Pier. Take in the sights from the tallest building in the hemisphere and rock out all evening to the rock-n-roll themed eatery known as Hard Rock Cafe. There are so many opportunities to make fun, unforgettable memories on this trip, so call us today and personalize it your way!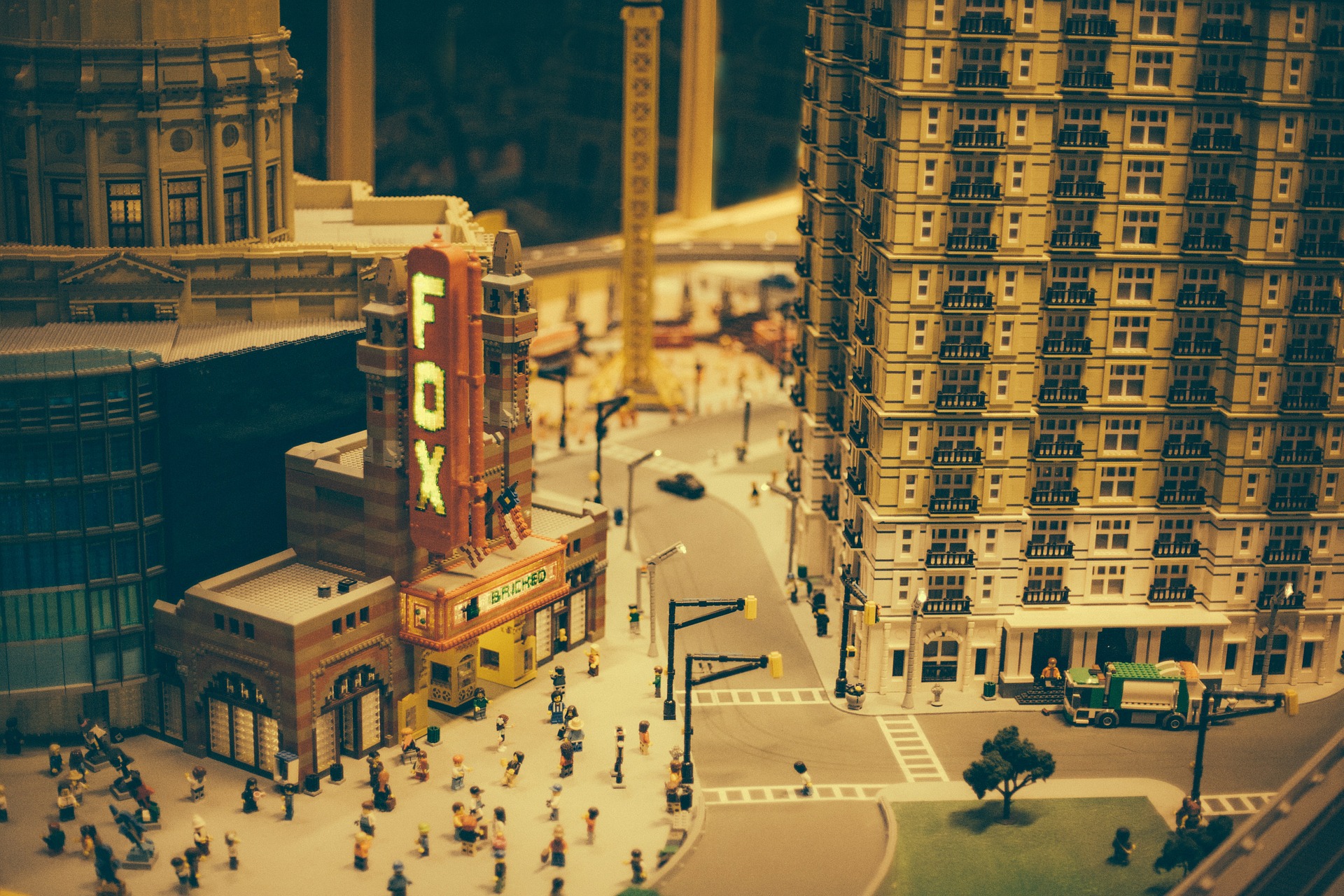 LEGOLAND Discovery  - What better way to start a fun vacation than by playing with LEGOs? This family attraction for children provides rides, 4D cinema, and a variety of top LEGO attractions, including the world's biggest box of LEGO bricks for you to jump in!
Factory Tour -

Learn how the bricks are made each step of the way, from plastic granulates to printing and distribution. You'll even get your own freshly made souvenir brick!

LEGO Cafe -

Grab some breakfast time drinks or snacks before visiting the adjoining Gift Store/ Toy Shop. 
Lincoln Park Zoo - Your next stop is at the wildest spot in Chicago, the Lincoln Park Zoo. This zoo is dedicated to connecting people with nature and provides the highest quality of animal care, education, science, and conservation. Here you can hear a lion's roar echo off of nearby buildings and see gorilla's climb treetops with a skyscraper backdrop, providing a unique urban yet natural experience.
Patio at Cafe Brauer -

This cafe gives your group panoramic views of the city and restored zoo ecosystem while providing them with the freshest lunchtime foods!

Lionel Trains -

This iconic model train fits 28 passengers and takes you across bridges, through forests, and over canyons throughout the zoo. 
Oak Street Beach - Oak Street Beach is a popular summer hotspot that provides a
spectacular view of the iconic city skyline and of the Great Lakes in the distance. This is one of Chicago's most popular and fashionable beaches and has countless recreation opportunities, amenities, and plenty of space for activities.
Food -

Enjoy the onsite scenic beachside restaurant with American grub and perfect outdoor views of the beach and city.

Recreation - At Oak Street your group can rent bikes, play volleyball, distance swim, visit the Chess Pavilion, walk the many lakefront trails, inline skate, or even play sand Frisbee or football!
ComedySportz - End your day at the highly entertaining, all age friendly comedy club called Comedysportz. Here your group will see a completely improvised, completely fun show that allows guests to drive the show to completion with input, voting, and applause for the funniest winner at the end.
Improv Classes -

Comedysportz offers improv classes for every age and level of skill to help beginners and pros alike hone their comedic skills!
Willis Tower- Skydeck Chicago - Start your day out at the premier corporate office building in Chicago that is also the tallest building in the entire Western Hemisphere. This iconic building provides museum-quality exhibits highlight the tower as well as some of the greatest views of the city below from 1,353 feet up!
The Ledge -

The ledge is a fully enclosed glass box sitting 4.3 feet out of the skydeck, providing never before seen views from 1,353 feet up. Stare at the translucent floor beneath your feet and watch the urban hustle and bustle below you!



Navy Pier  - The Navy Pier is the #1 leisure destination in the Midwest, the best spot to enjoy the natural beauty of the lakefront, urban beauty of the city skyline, and good ol' fashioned fun of their carnival like setting. Here you can ride rides, eat great Chicago food, see the sights, and even shop a fun indoor mall.
Navy Pier Park -

Play a round of mini golf, race remote controlled boats, take a ride on the Wave Swinger, or get a glimpse of the city from the iconic Ferris Wheel vantage point while at the Navy Pier Park.

Crystal Gardens -

Enjoy this 1-acre, 6-story indoor botanic garden inside a glass atrium, complete with live palm, tropical foliage, and sparkling leaping fountains. 
Lunch at Bubba Gump Shrimp Co - While here at Navy Pier stop for lunch at the famed Bubba Gump Shrimp Co, the delicious seafood restaurant committed to providing a casual and fun environment where everyone can enjoy a great meal and have fun too! This eatery was established by the fame of Forrest Gump and Lt. Dan's cinematic adventures and plans of opening a place with grilled shrimp, fried shrimp, shrimp gumbo. . .
Gump's Souvenir Shop -  

In this fun souvenir shop you can find movie soundtrack music, cinema memorabilia, and restaurant spices!

Food -

This restaurant isn't only known for it's delicious fresh seafood and shrimp variations, you can also get award-winning Dixie style baby back ribs, lobster salad, and other delicious vegetarian options. 
Millennium Park - Walk off that yummy lunch at Millennium Park, the state-of-the-art
collection of architecture, landscape design, and art that serves as the backdrop for hundreds of free cultural programs such as concerts, exhibitions, tours, and family activities!
Jay Pritzker Pavilion - This famous outdoor band shell is hard to miss with it's eye-catching and landscape-cutting architecture and musical crowds.
The Bean -

Officially known as Cloud Gate, this massive stainless steel city icon provides a popular mirror-like  surface to see the city skyline in or snap an epic photo in.
Hard Rock Cafe - Get ready to rock out at your final stop of the trip, Chicago's own Hard Rock Cafe. Here your group will be able to take in fun music history lessons, see old memorabilia, rock out to some of the greatest rock-n-roll hits of all time, and eat a delicious dinner with Chicago flare.
Food- Enjoy the best American style dinner foods each with their own unique Chicago flavor! Choose from great BBQ, juicy burgers, Italian pastas, or fresh salads, plus so much more!